Background
Scientist in national politics
On January 22nd Robbert Dijkgraaf officially inaugurated the Leiden European City of Science as Minister of Education, Culture and Science. He is not the only scientist in the current cabinet. Does this point to a new governance culture?
A researcher, columnist and director of the Institute for Advanced Study in Princeton with little to no experience in politics, Dijkgraaf was one of the surprising members of this cabinet. Many Dutch know him from his lectures at the DWDD university on the big bang, light and Albert Einstein. In these lectures Dijkgraaf effectively shares his evident passion with his audience.
Experts in politics
These qualities come in handy for his role as Minister. After an accumulation of scandals by the previous cabinet and the messy corona measures, political trust is momentarily at a historical low. Even Dijkgraaf's new ministry has already made several appearances on the news because of the student loan system being replaced with the basisbeurs (basic scholarship). The brand new Minister has the task to make the transition as smooth as possible. His start is promising: in response to the student protest in early February he promised to discuss study-related issues with students.
In addition, the well-known Ernst Kuipers, Minister of Health, Welfare and Sport, has a background in exact science. Kuipers has a PhD in medicine, while Dijkgraaf has one in physics. Dijkgraaf was barely active in politics and Kuipers was not a member of the political party D66 before his appointment. Two experts from nowhere near The Hague with specializations that fit their tasks. A major difference with Ministers such as Hoekstra and De Jonge, who travel from ministry to ministry effortlessly. Why pick experts now instead of seasoned politicians?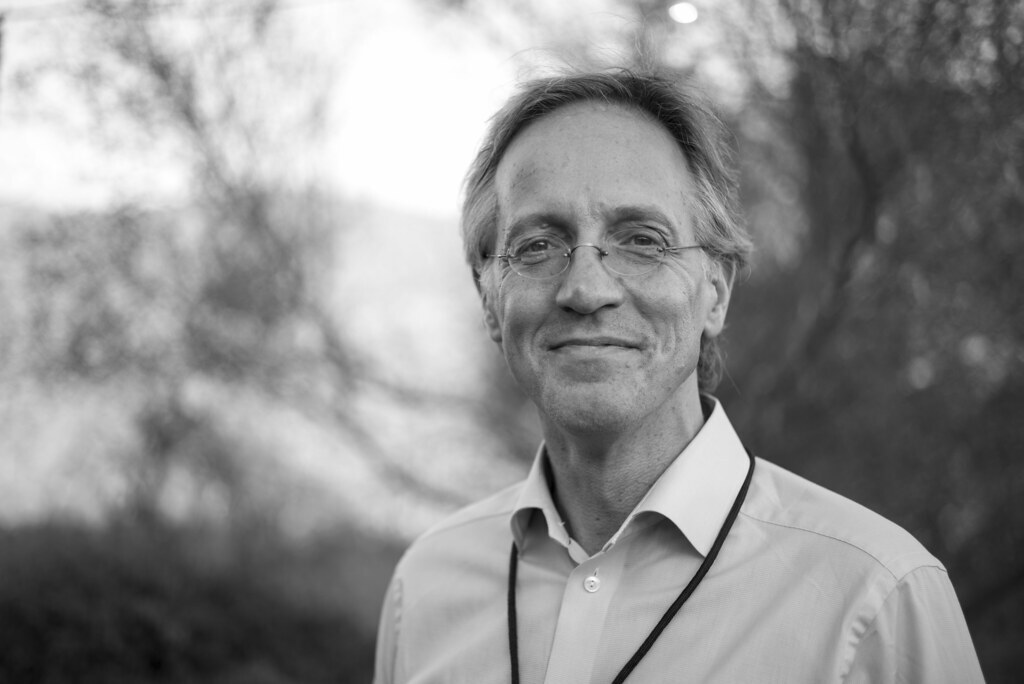 Robbert Dijkgraaf is Minister of Education, Culture and Science. Christoper Michel, CC-BY 4.0.

'Pro non-sense'
If you search the internet, you can find columns and opinion pieces arguing the need for scientists in politics popping up over the years. The most important quality of a politician used to be the ability to 'lekker kunnen lullen' ('being a pro at bullshitting'). However, new issues such as climate change, genetic manipulation in humans and cyberwars demand actual knowledge. Knowledge you don't necessarily gain from studying history or sociology, but rather subjects like physics or computer science.
Still, only recently have scientists truly been given the floor. Everyone in this faculty acknowledges that as a scientist too little time is spent on acquiring communication skills. Scientists have to know how to work in the lab, they don't usually need to be able to bluff. And that is how politics has been discrediting scientific efforts. Science used to give indisputable facts that politicians could use to base their policies on. Now politics bend facts to adjust them to their own agenda and they portray science as a religion you can choose to believe in or not, whenever it suits you. These new Ministers can change this.
What do students think?
As students we benefit from a competent Minister of Education, Culture and Science. Therefore, I have asked a number of students about their opinion on Dijkgraaf and scientists in politics. They mostly agreed: politics is still lacking in experts. Where should these scientists be placed? On that topic, the students agree as well. Dijkgraaf as well as Kuipers have the right expertise for their position, but a position in Foreign Affairs should not be taken up by a scientist. There has to be a balance between pure politicians and scientists.

But the students don't agree on all topics. Some mention that a scientist could have too much expertise on one topic and consequently lack expertise on another topic. Kuipers has knowledge in medical topics and hospitals, but may lack knowledge in sports, another of his ministry's topics. A politician with a limited amount of knowledge will set up a team of advisors, together gathering sufficient knowledge. That's nice, contradicts another student, but that politician then has to listen to his advisors and, more importantly, has to understand them. Without the needed knowledge, technical topics are often hard to understand. And politicians are not known for their listening skills.

Another student makes a comment about the public opinion. Scientists seem reliable because they don't bluff and they are an authority in their discipline. On the other hand, we have seen in the last couple of years that scientists are also distrusted by a part of the public. Research carefully concludes this is based on incomprehension, as science often is something far away from people's daily life. Perhaps Dijkgraaf can use his new position to make science more accessible.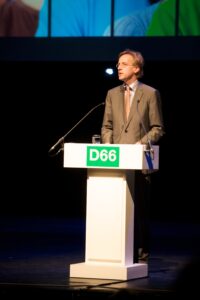 The opinion on Dijkgraaf as a person? The students unanimously call him a 'good fellow' with the best intentions in science and for its practitioners. They expect him to promote the position of science. Students base their opinion of the Minister mostly on his appearances at DWDD university, his books that prove his knowledge and general love for science, as well as his willingness to talk to students.

Expectations
So, what can we expect from these brand new Ministers? Even before they were sworn in, Ernst Kuipers and Robbert Dijkgraaf received the highest percentages of public trust, having 61 and 51 percent of the survey participants' trust, respectively. They are the only Ministers that obtained results above 50 percent. And that is not exceptional: there are rarely a lot of ministers who have the trust of the public right at the start of their government period. However, the numbers are considerably high in comparison with the trust in the cabinet as a whole, which has dropped to a measly 28 percent.
Rutte IV may have been recycled mainly from Rutte III, the appointment of scientists in the cabinet means that politics are slowly being reshaped. Quietly, in the background, but still unmistakable. The trust as well as the expectations are high for these new Ministers, as the right people might finally be in the right positions. Dijkgraaf always pleads for more attention to science. Perhaps he can create it himself now.